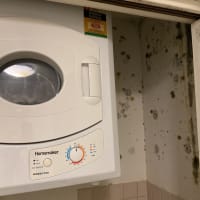 Capital manages over a hundred mould removal requests in Melbourne each month. Capital's Mould Remediation and Water Damage Restoration Technicians have seen all types of mould contamination in homes and businesses and have the skills and experience to effectively address mould issues faced by Melbournians and those in surrounding suburbs.

Key causes of Mould growth across Melbourne.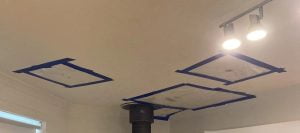 Mould grows in moist environments, so it is no surprise that mould issues result when water ingress issues go undetected or are ignored for long periods of time.  If there are dark, poorly ventilated humid and moist spots in your home or business, check them for mould and address the issues that cause these risky environments in your home or business.
Some of the most common causes of mould contamination we have found in the last six months relate to:
cracked roof tiles resulting in the roofs leaking and causing extensive mould growth over time
water ingress from window sills that are not properly sealed
leaks within the shower cavity due to poor tiling and waterproofing
Internal wall slow leaking toilet cisterns
Undetected leaking flexi-pipes
Poor ventilation in bathrooms and laundries
Leaking pipes in walls
Leaking appliances
Moisture under the home due to poor drainage solutions being undertaken during renovations and when landscaping.
What to do if you find Mould growing in your home or business?
At Capital we know how nasty mould can be and how it can affect the health and wellbeing of Melbournians.  If you detect mould, make sure you contain the affected areas and do not allow your loved ones to go near it.  Mould spores travel in the air and can be ingested affecting your health and attaching to other items in your home, causing the mould to spread.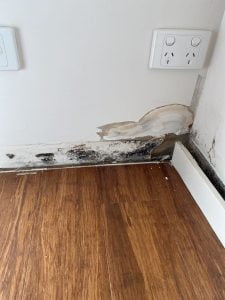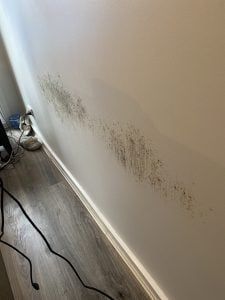 Take photos and send them to a Mould Removal company in Melbourne, you can email Capital at enquiries@capitalfacilityservices.com.au, or you can call us on 1300 554 418. Our team can review your photos and let you know how we think you should best address your mould issue and if a professional assessment by a Mould Remediation Specialist is required. We can give you an overview of associated costs to conduct an assessment and can then provide a scope of works and quote for the work required to remove mould in a safe manner.
Mould Removal Melbourne is what Capital knows best. We are accredited by the IICRC, and we ensure we remove mould from your home or business in the safest way to avoid further spread and associated issues. Call us on 1300 551 418 for more information.