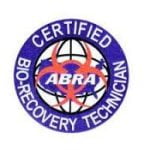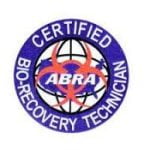 Capital Restoration Cleaning is the disaster recovery unit of Capital Facility Services and we are proud to announce that our restoration division is now certified by the American Bio-Recovery Association to perform trauma and bio-hazard cleaning. This certification was achieved on completion of the Jena Dyco Crime and Trauma Clean Up Course held in October 2015.
We now hold certification with regard to the following specialised cleaning and restoration services :
– Blood and Body Fluid Removal 
– Crime Scene Cleaning and Remediation; including Murder, Assault and Suicide Incidents
– Cell Cleaning
– Accidents at Industrial or Other Sites
– Hospital Cleaning
Our bio-hazard and trauma cleaning services are available 24/7 with an estimated 1 hour response across Melbourne.